Bench was a one off design competition that allow everyone to remember the former National Stadium by in ways that they only know how. It was a national icon, it has witnessed the glory of football matches, countless of concerts and the National Day parades. Despite the fact there is only one National Stadium, but there are a thousand, a millions of dreams and hopes filling up the stadium in the form of a roar. It was dear to every Singaporean. This competition allows everyone to recapture that thought and solidified into a piece of outdoor bench made from the actual wooden planks salvaged from the National Stadium itself.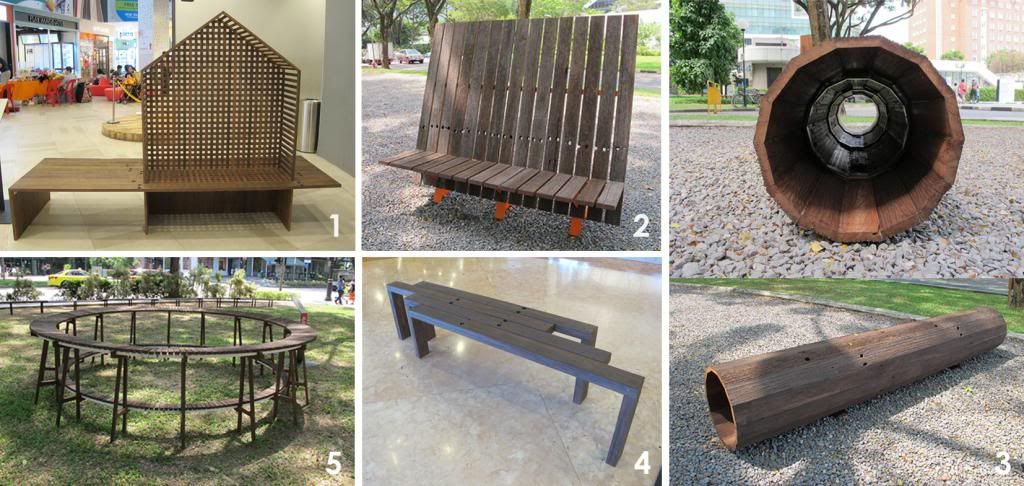 Benches we thought made good use of the wood from the former national stadium
1: Shelter Bench by Lanzavecchia + Wai Design Studio
Described by them as a house, an alcove for lovers, a play house for children and offer shades to elderly seeking shelter away from the sun. A gathering point which encourages social or private gathering and interaction. It has a sublime identity that does not distract the surrounding, but engaging the public space efficiently.
2: A Tropical Torture Rack by Jason Ong
Despite the events happening in the National Stadium, sitting on those bench during the hot and humid days are similar to a mild torture. The scale of the bench is in relation to the human's body but hints of a torture rack.
3: Lumber by Hans Tan, Hans Tan Studio
His inspiration came from a fallen tree trunk where one would instinctively sit, hence in a way bringing it back to what it once was.
To rediscover the spirit of togetherness, to emphasize strength in unity, the need of relying and trusting each other for it to succeed.
5: Community by Nathan Yong, Nathan Yong Design
Through his design, wanted to encourage eye contact as well as communications amongst others. Which is a nice idea, as it was designed to look like the indoor stadium, where everyone will sit facing inwards and people can concentrate on each other instead of being distracted with what is happening on the outside.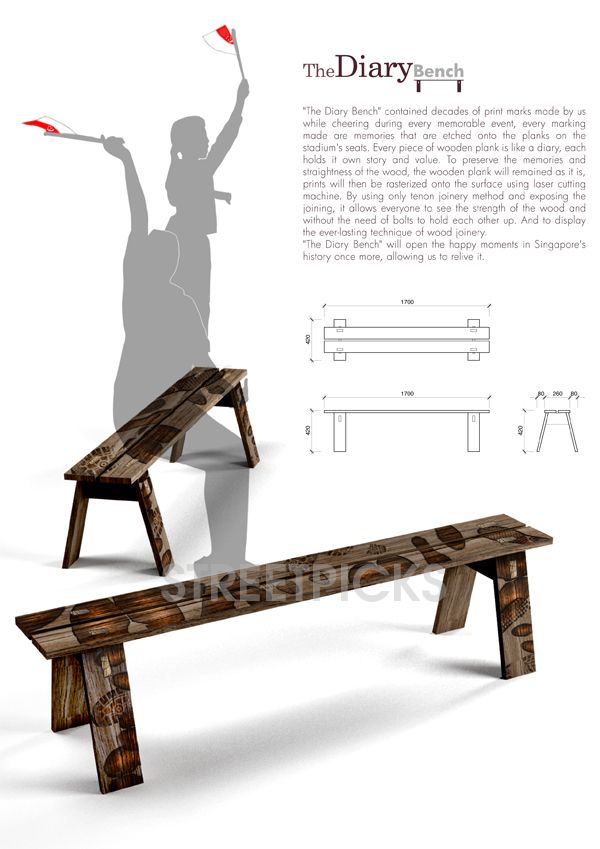 Felicia Ang
Labels: Award, Bench, Competition, Design, Furniture, Singapore