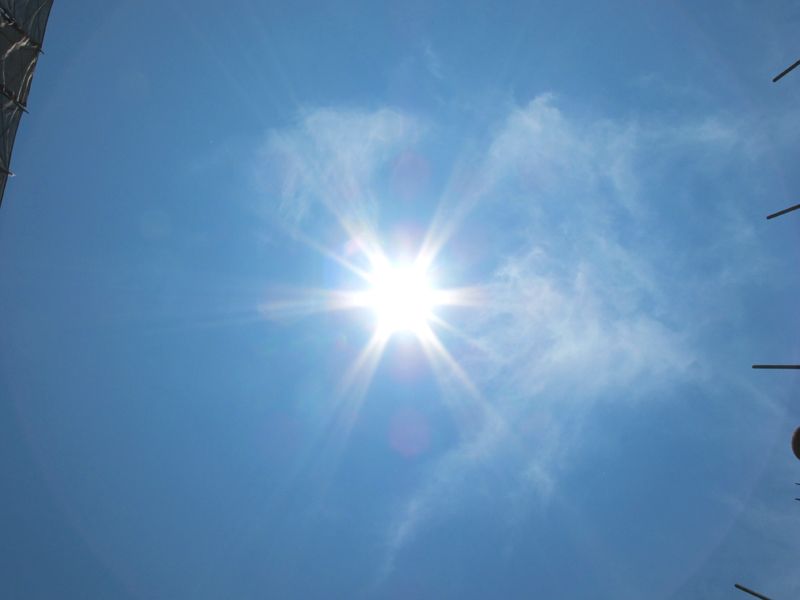 Temp of the day? at least 36-37 degrees~
On a scorching Sunday afternoon, we have decided to drop by Chye Seng Huat Hardware. With a name like that, this is actually a coffee shop, and who would have thought of that? This place is packed with people of all ages, and oh! The crowds come in waves after waves. You literally have to be real lucky, to be sitting inside and away from that sun, yes that sun! shinning bright in all its glory~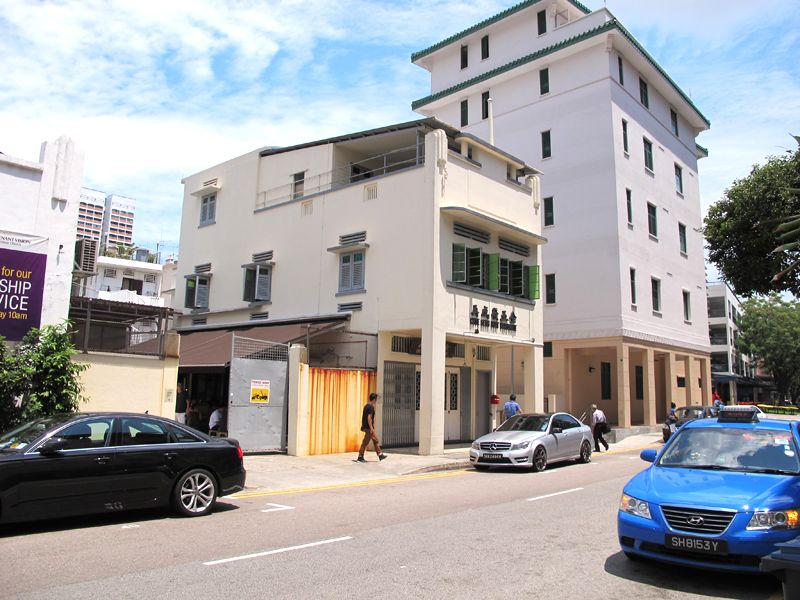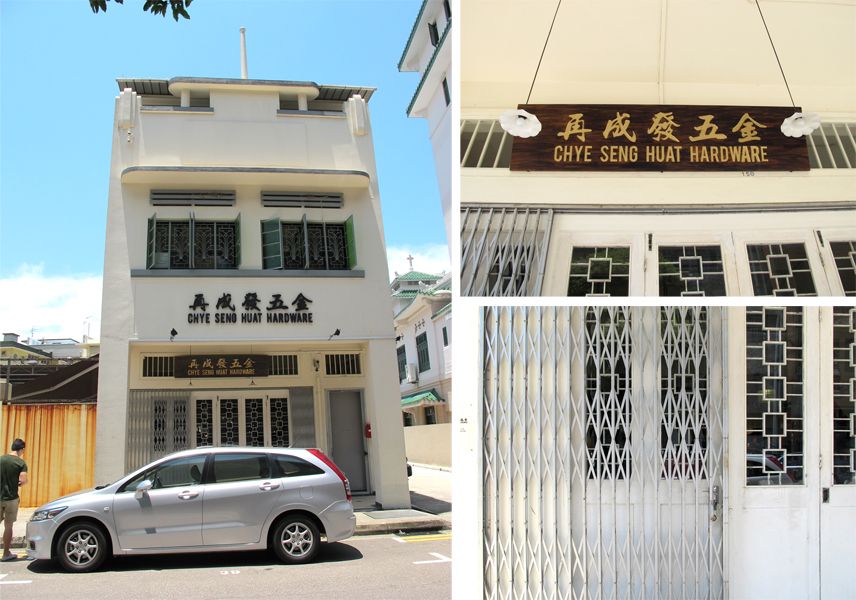 External outlook of the cafe
Just driving past and not knowing that such a place exist, you would have just thought it was a hardware store. The design of this place is packed with equally as much surprises as its name. From the outside, they still retained the doors and grills of the olden days. And in the side, they have their own machines to roast coffee beans, a small retail shop in the corner that sells coffee wares. The contemporary feel of this place is very well balanced. With not the new or old fighting for attention.

Looks like we are entering some kind of junkyard dont you think?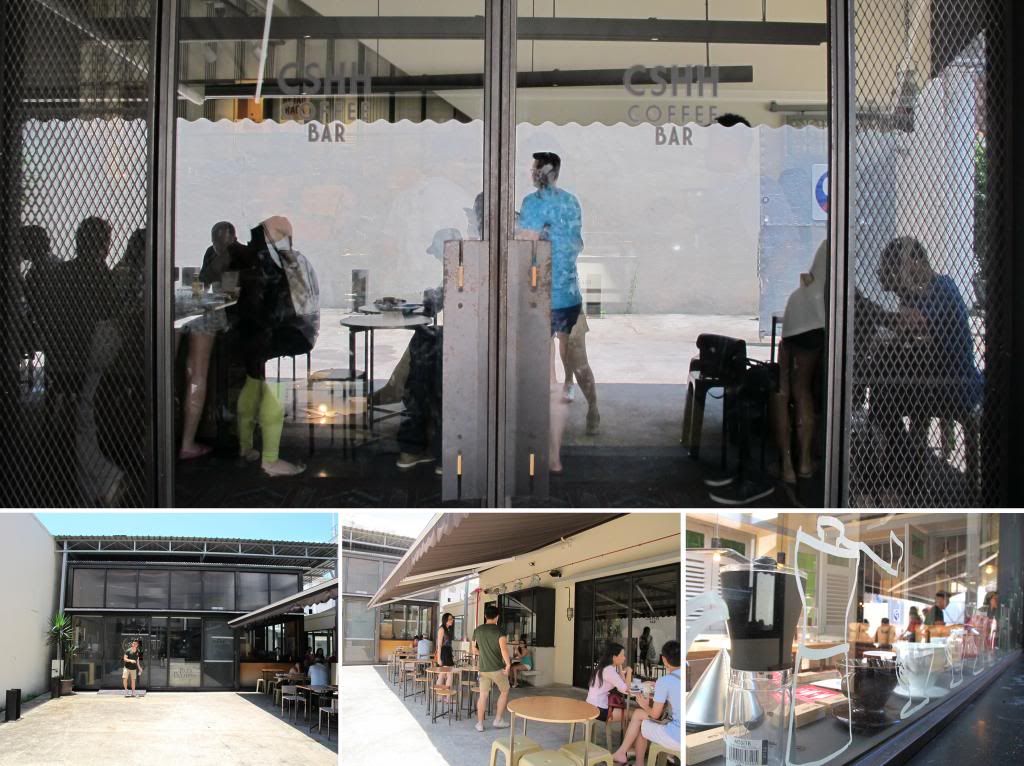 exterior of the cafe, where they have a Roastry and outdoor seating.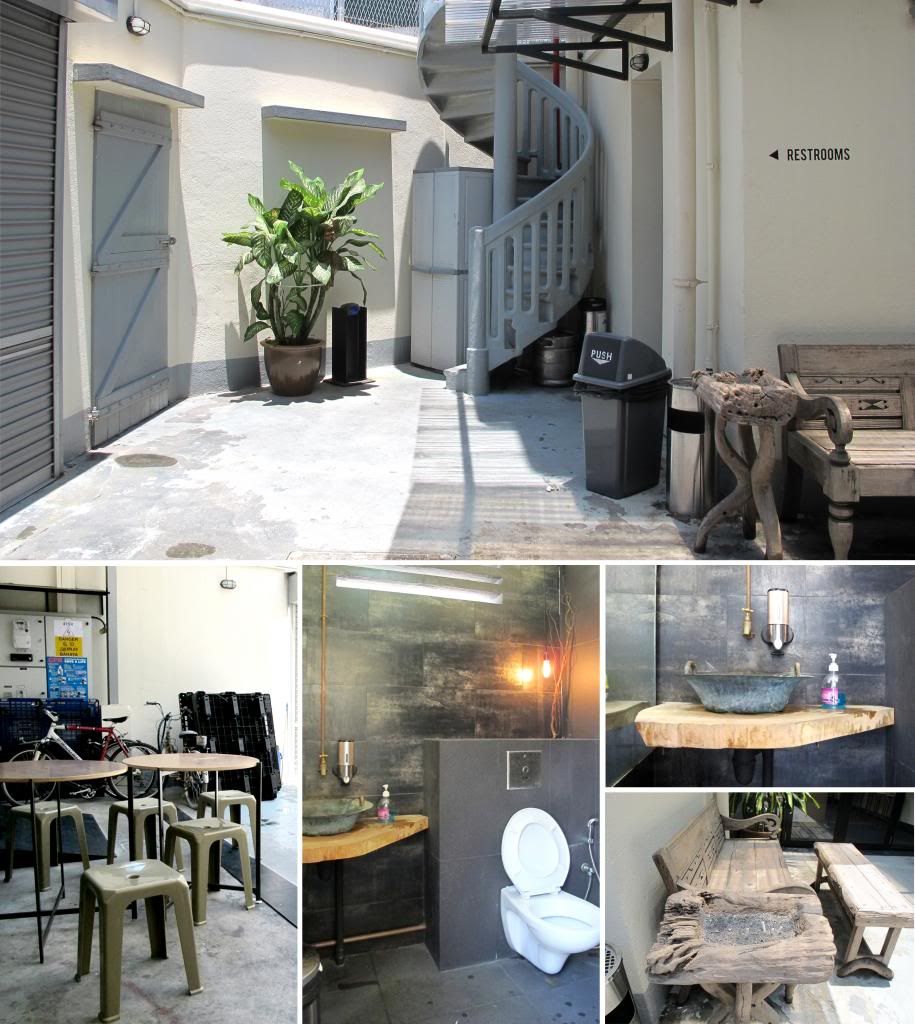 Even their bathroom looks pretty awesome! They made use of supplies you can probably find in a hardware store to build their toilets, tables, chairs and counters.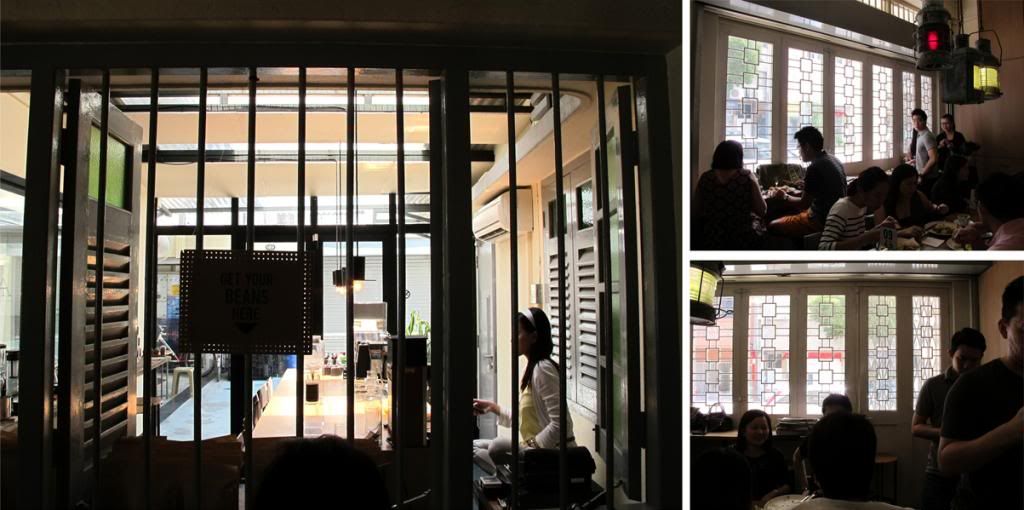 The shop interior has a mix of traditional old and modern new. keeping the window frames and the doors.

the place was PACKED! like it was so hard for us to find a table, you have to either come on a weekday or at a lucky timing.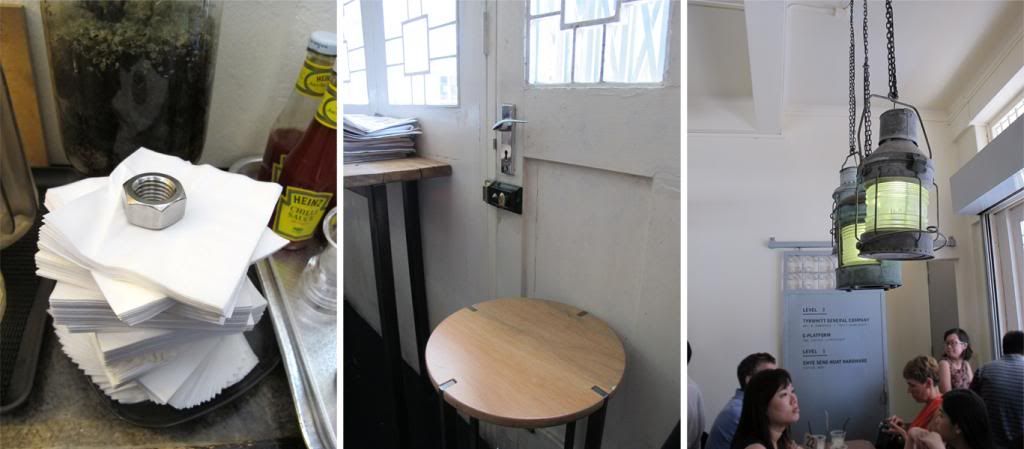 Bolts and old lamps used to decorate the place.

Small bites like cakes and pastries.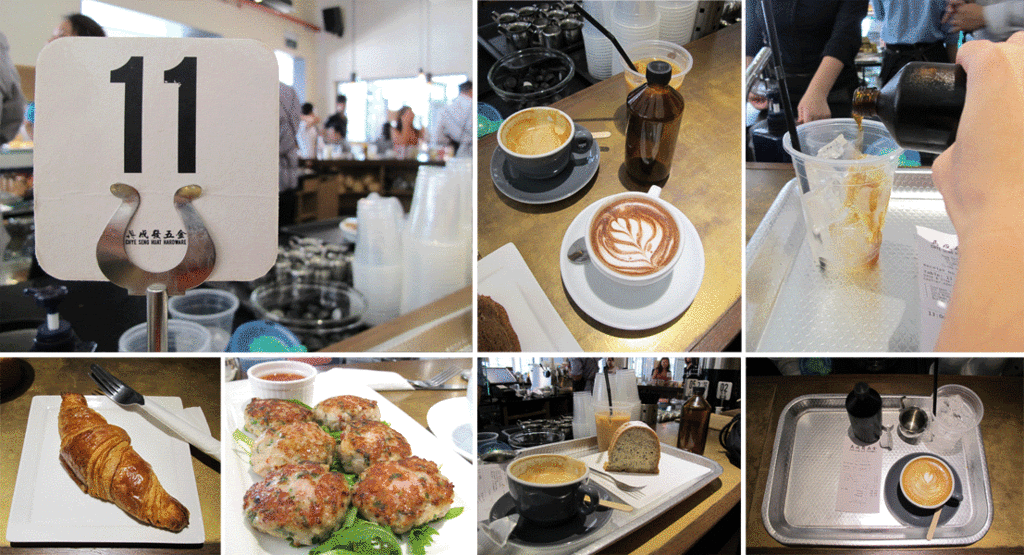 even though there wasnt a very big range of food, their foods was superb. everything was cooked just right.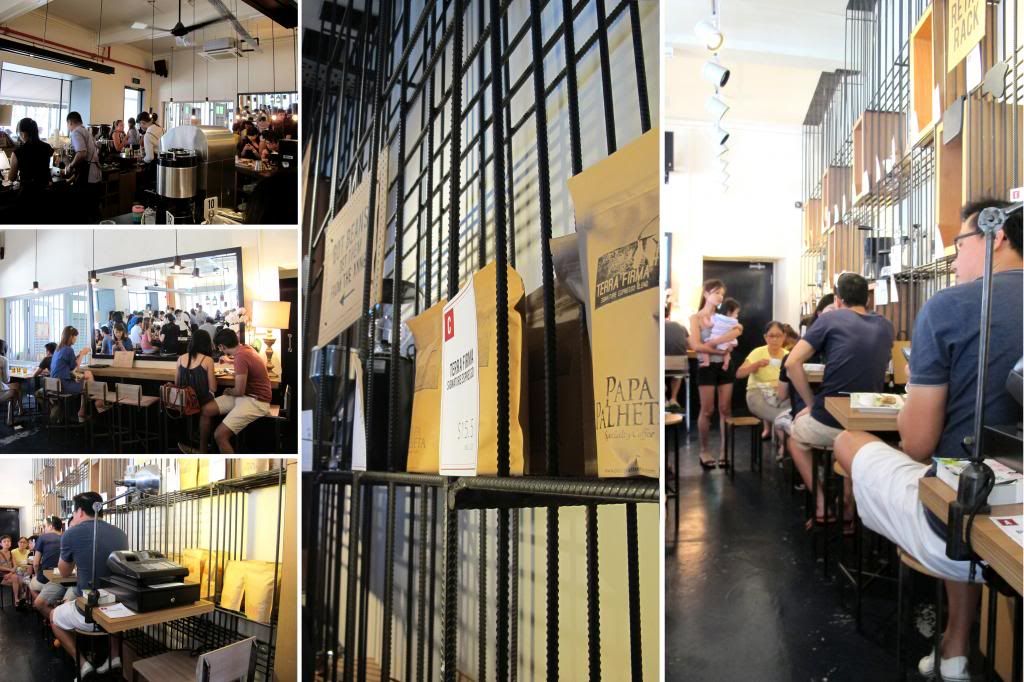 using structure rods as shelving for their store items was a pretty neat idea, it helps tie in the whole theme of the cafe.
Be sure to check out their cafe, you wont be disappointed if you do!
150 Tyrwhitt Road,
Singapore
Singapore 207563
Labels: Cafe, Chye Seng Huat Hardware, Design, Interior, Singapore