Last Saturday, We went for an event that was held in a 77 years old mansion up along the road of Wilkie Terrace. This house will be demolish to make way for an upcoming condominium. Which we felt that it was quite a pity, that we are progressing so fast into the future that we do not have anything solid to show, to teach our future generations of what and how was life then in Singapore.
The theme of this event was "Displacement", due to upcoming luxury house that is going to be build on the spot, this forlornly looking house will be gone. Getting displaced of its own land 77 years later, hence the theme. Inside the house, it consisted many works of various artists. Each expressing their understanding of getting displaced through the many different type of "mediums". Flea market was held to allow people to preserve some of the smaller antiques.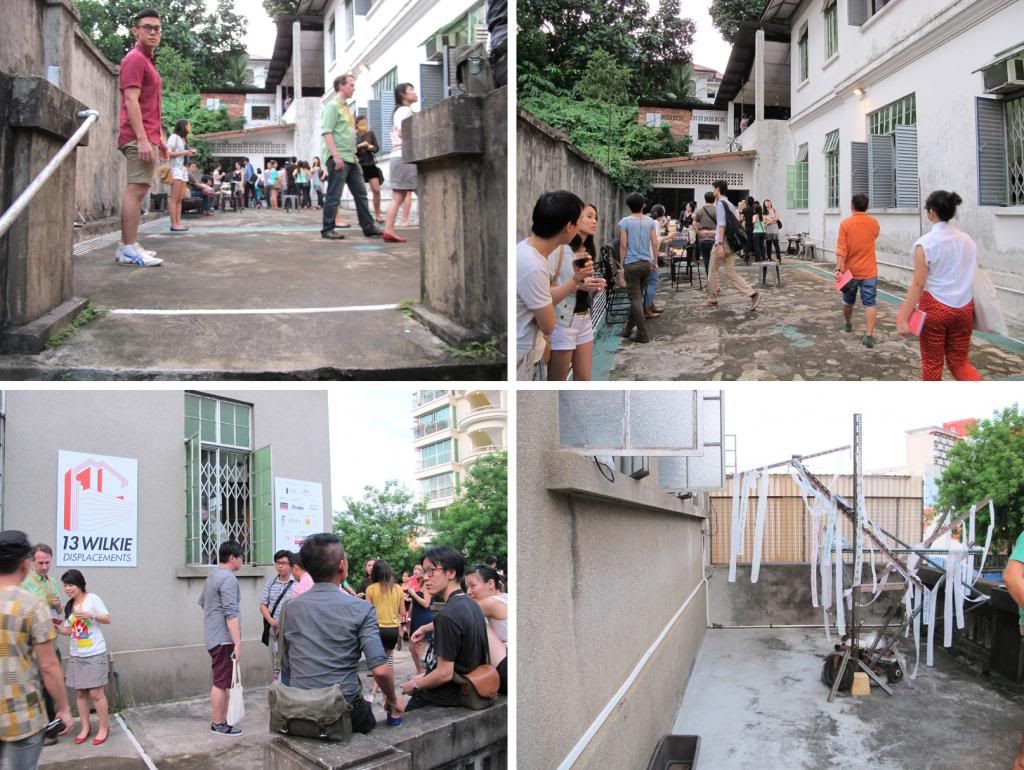 We were given a very thorough introduction of each work, got to understand those works better. The entire walk way was filled with various different emotions making the place quite gloomy despite the best efforts to keep the place lively. Perhaps everyone over there shared the same sentiments, the loss of a piece of Singapore's history, our history.
Beside the works that are on the wall, we managed to see some furnitures and products of the olden day. Which we are quite a big suckers to them, maybe that was how we have gotten our name. Products ranging from speakers to luggage to chair. They were quite nicely done up without anything superfluous to make them exist awkwardly like how some of the designs of today. They are still perform exquisitely despite the passage of time. Reliable and honest. Maybe if they are more appreciated by everyone, our city will not be filled with so much special objects that disrupt the balance of our life.
Growing up in a house like this during my younger days, made me thought of my grandmother. Every Saturday morning, I would wake up early to buy her breakfast while she will still be doing her morning prayers.
But eventually all good things must come to an end as her house was also not spare from the claws of those evil land developers. I personally feel that progression may be a good thing but we need to preserve such monuments as they too serve a good learning ground to the young beside photos that were seen in museums. Kids will be soak with memories and emotions of the past with their bones, learning and understanding history better...