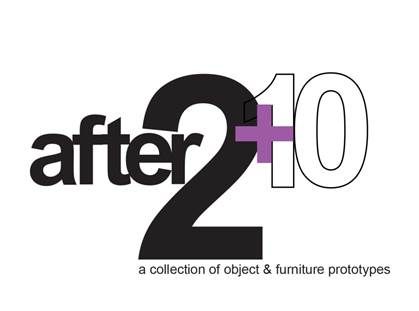 We would like to invite you to the official launch of "after2 – plus 10" a collection of object & furniture prototypes,

organised

by Department of 3D Design at NAFA Campus 1 @ Lim Hak Tai Gallery on Friday, 25th October 2013 at 6.30pm.
Official Launch

Date I Time Friday, 25th October 2013 at 6.30pm
Venue NAFA Campus 1 Lim Hak Tai Gallery @ 80 Bencoolen Street Singapore 189655

Exhibition dates 26 October – 4 November 2013
Time 12pm to 7pm
Admission Free

Year 2013 is an important milestone, for it marks the 10th Anniversary of this signature exhibition by our furniture design major students from Department of 3D Design at Nanyang Academy of Fine Arts. It is an unique exhibition that has 10 selected alumni from the past ten years and 19 current students – seniors and juniors come together in a reunion to showcase to you - after2 plus 10. You will see works from alumni that were manufactured for the market place and also works by the current 10th batch that are handcrafted by the students themselves in the workshops.
-
Nanyang Academy of Fine Arts
Labels: After 2, Alumni, Exhibition, Furniture, idea, Lim Hak Tai Gallery, NAFA, Nanyang Academy of Fine Arts, Product Design, Products, Singapore, Studentworks, Wood