Today was the starting of the exhibition The Weight of Blue by Outofstock X

Freiherr vonPoschinger

Glasmanufacktur,

a 450-year old glass factory in Bavaria, Germany. The exhibition was held at The Workshop Gallery.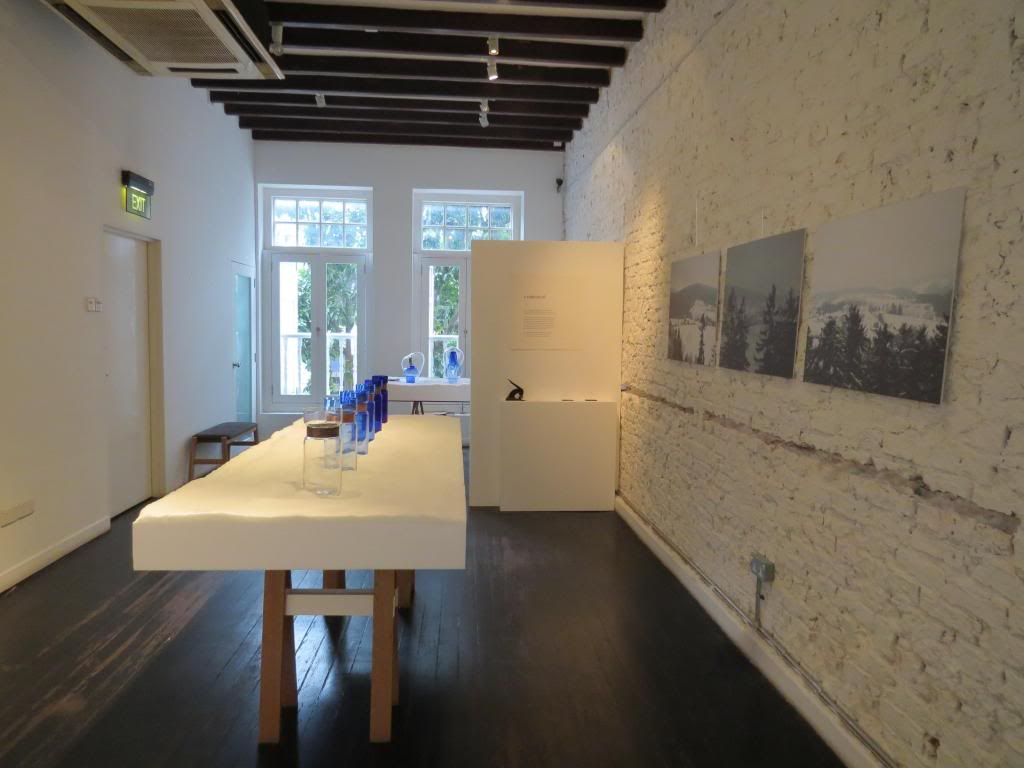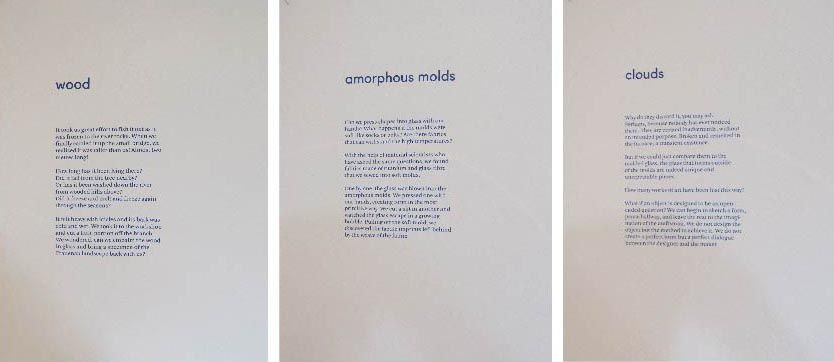 The exhibition is about a set of vases called 'Captured' in different shades of blue. How long does it take to master the color blue? Well, it took them about 25 years to master it...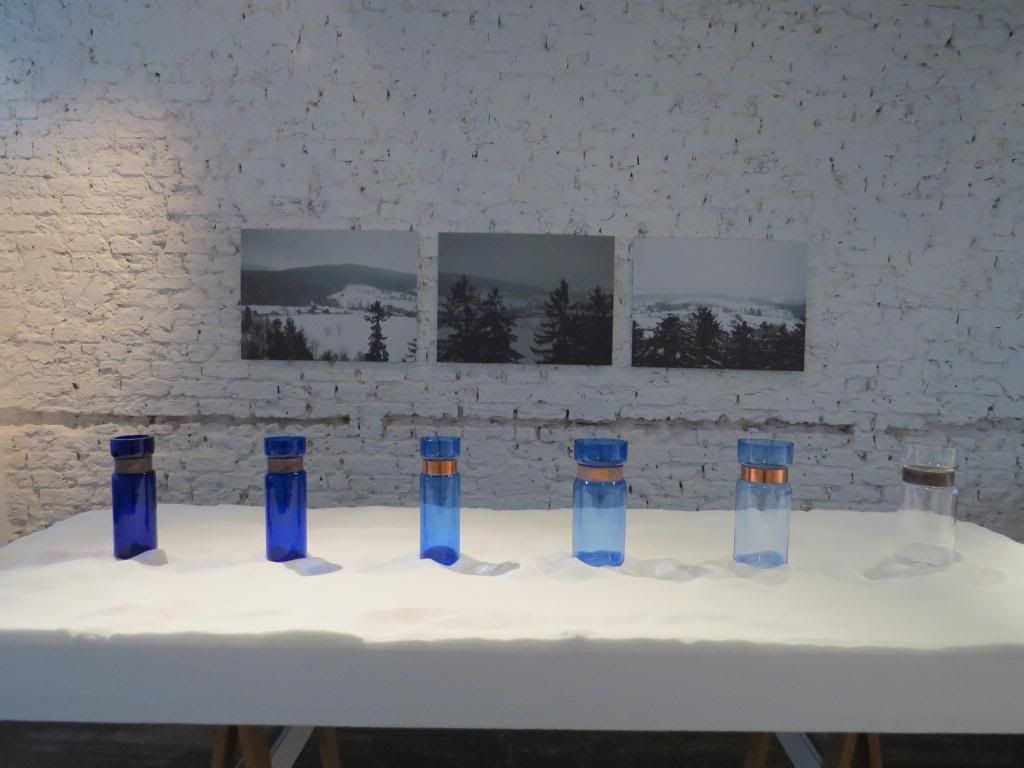 The blue pigments are defined by their weight measured roughly by hand. Unlike having it in a specific shade of blue like pantone colors, these are all base of intuition, and all the vases would not turn out the same shade of color. The metal band around the vases were incorporated from outofstock's previous exhibition 'Living textures' last year. Mixing metal and glass together brings out a even balance between the hard and soft, as metal has that edge and glass seems very fragile.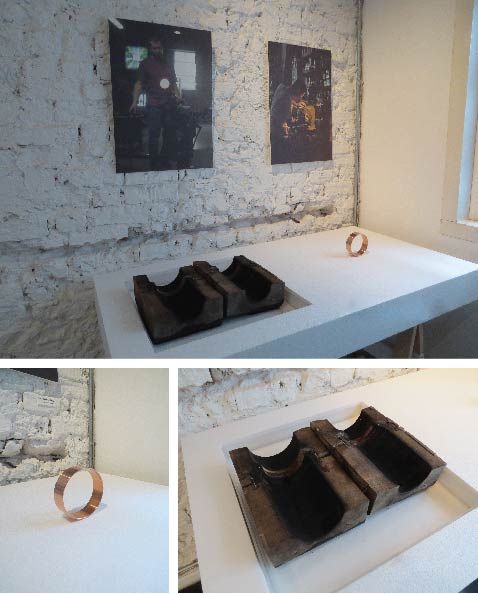 The metal ring around the vases and the mold that was used to shape the vase.
The vases, though they may have the same size and shape, the glass thickness are different base on how much air was blown into the vase and how much crystal particles were used.
There were also some experimental pieces that used different texture cloths and shapes to come about. Experiments were about finding out if they were able to press shapes into glass with hands, which materials can stand the high temperatures and also trying to embalm wood in glass.
All the experimental pieces were unique in their shapes, size and forms. Some had the '
texture of the cloths that was used to form the glass, others had burnt branches in them. it was super unique and interesting!
We do suggest you drop by yourself to look at the vases. its an exhibition not to be missed!
12.00 noon to 7.00pm daily
Labels: Craft, Exhibition, Germany, Glass Blowing, Metal, Outofstock Design, Product Design, Singapore, The Workshop Gallery, Vases, Wood